Mecanical Parts
HOME>
Tools >
Lifting Equipments
Tools Lifting Equipments
Manual & Electric Chain Hoist,
Lever Hoist, Trolley, Winch
manual Chain Hoist
(Photo:ChainHoist_VH5_10t)
For moving and installing heavy products
Type
A hardened special alloy steel load chain (0.5ton - 20ton)
A high-hardened special alloy steel load chain with a thrust bearing (0.5ton - 20ton)
mnual Lever Hoist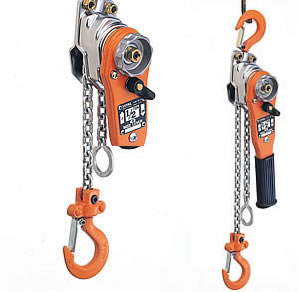 (Photo: NiceLever_05t)
* Lifting and fastening equipments used for loading a truck and moving heavy objects.
Type
Shovel, Scoop
Pruning shears, Pruning hook, etc.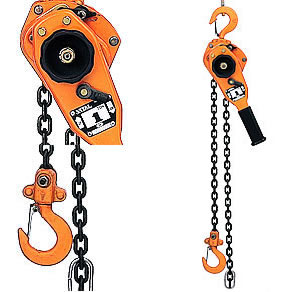 (Photo:LeverHost_1t)
Manual Trolly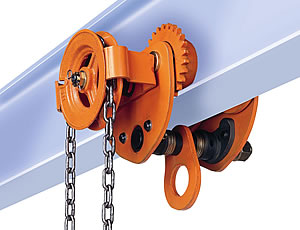 (Photo:Trolly_plain)
* For laterally transporting hoisted loads, compatible with I-beam and H-beam rails.
Type
Plain Trolley (0.5ton - 10ton)
Geared Trolley (1ton - 10ton)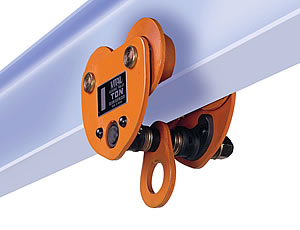 (Photo:Trolly_geared)
Electric Chain Hoist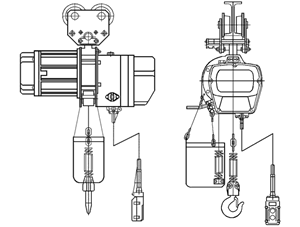 Type
Motor trolley, ordinary type (500kg - 20ton)
Suspended hoist, ordinary type (500kg - 20ton)
Low headroom type (500kg - 5ton)
Double rail type (2.8ton - 30ton)
Inverter type is also available
Winch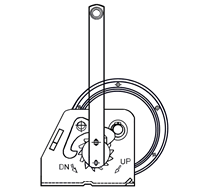 * Wire rope winch used for the positioning heavy machinery, aligning steel during erection and lifting heavy objects.

High quality Excavator & ShovelWe deal with high-quality Japanese products